Woo Spring is upon us! It has me thinking about all the cute, sustainable dresses that I want in my closet, BUT I know better than to just replace a bunch of stuff every season for no reason. First, I need to make sure all of my items fit and I feel good wearing them. If I don't, is there a way I can maybe style or accessorize them differently before opting to give them away? If I can't make some items work, I usually donate or see if my friends want some new goodies for their closet (which often works!). This season I've already bought a few items second hand to fill some gaps in my closet, continuing with my goal of only buying things if I REALLY need them and only buying thrifted if I do. That being said, it's always fun to make a little Wishlist of items that you could end up purchasing or that you love to just dream about! Here are ten of my "most wanted" dresses for Spring from beautiful, sustainable brands:
Kowtow Tier Dress – Bottle Green
Tradlands Augusta Floral Dress – Cloud
Lisa Says Gah Toni Dress Longsleeve – Marigold Satin
Outerknown Neptune Tee Dress – Sepia
Able Nico Swing Dress – Black Grid
Thought Clothing Viena Organic Cotton Embroidered Maxi Dress – Dark Navy
Esse the Label Organic Cotton Dropwaist Dress – Pacific Blue – reversible!
Frank & Oak Leaf Camp Collar Dress – Brown
Wear Pact Fit &Flare Strappy Midi Dress – Elderberry
Sezane Vic Dress – Leopard Cafe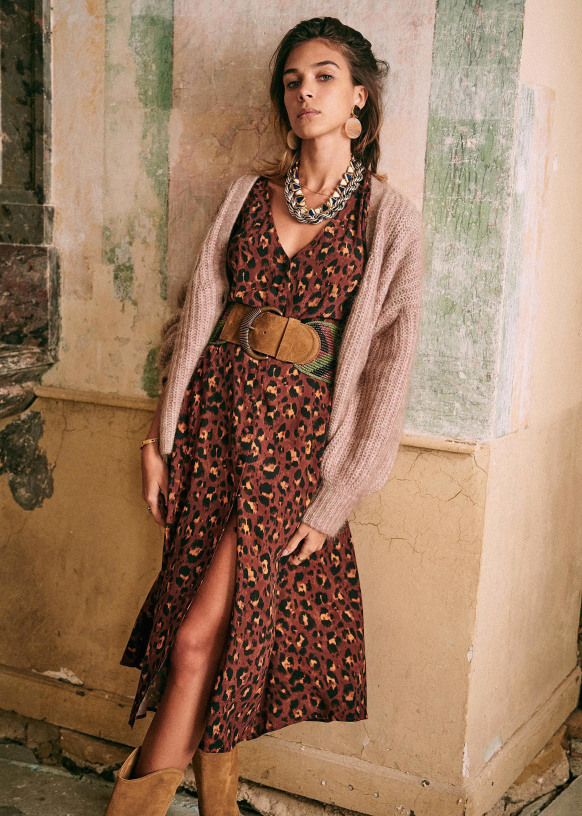 Okay I admit the last one is JUST over $200CAD so that's maybe a bit of a break the bank item for me personally. I hope you loved the list, happy Spring dreaming!
Follow my journey: @sustainablesyd